The Packaging Professionals
Our years of experience and understanding of traditional forms of packaging allow us to work at the cutting-edge of this creative discipline, developing unique innovative solutions to meet evolving standards and the exacting requirements of our clients, many of which are leading brands in the retail and leisure sectors.
branded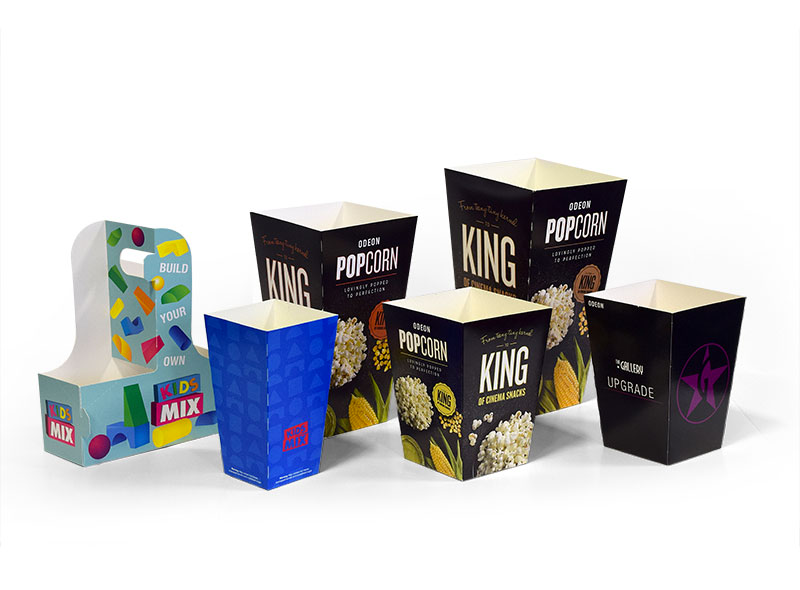 Ideal for any business wanting to personalise their packaging without investing in a bespoke design
Get your brand in the customers hands with a branded packaging solution.
We can apply your company logo and branding to any existing packaging solutions.
branded - copy
Ideal for businesses looking for something a little different or with unconventional requirements
If our existing packaging options don't meet your needs or you want to create something that stands out and is unique to your brand, we can develop a bespoke solution tailored and crafted to your needs.
branded - copy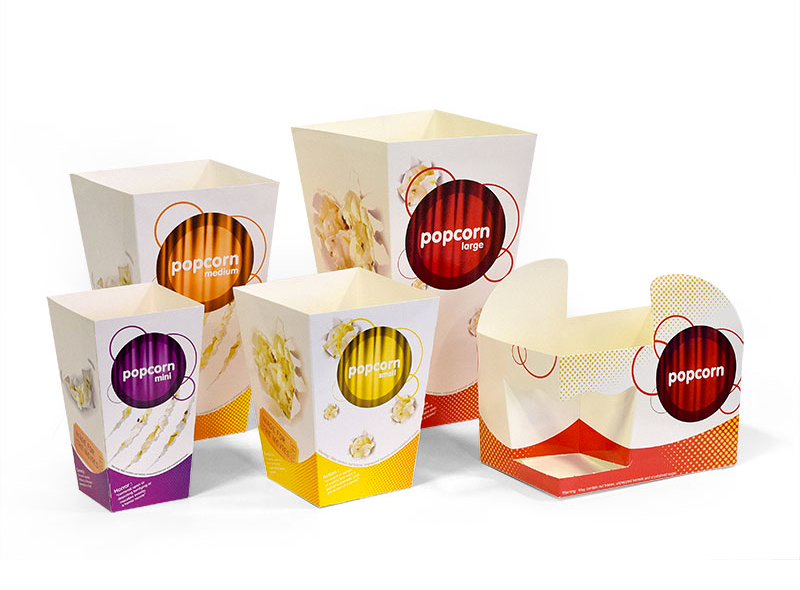 Ideal for companies such as independant leisure and retail businesses
Our most basic and cost-effective form of food-grade packaging is our off-the-shelf range. Most items in this range are available literally, off-the-shelf, with certain products available on a quick turnaround.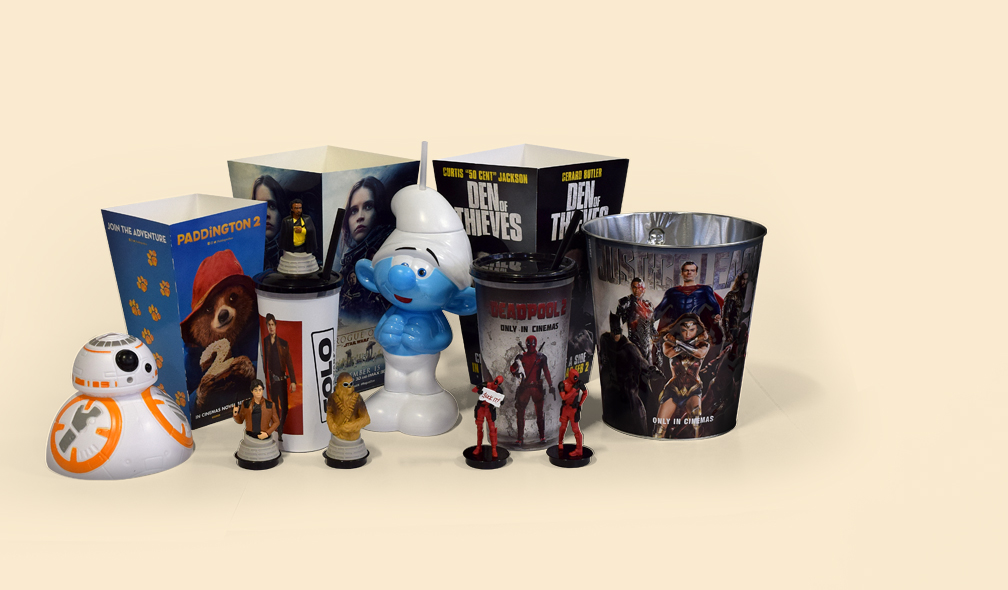 Promote with packaging
Do you have a film, TV show, event, service or product that you would like to promote to cinema audiences?
We can help by tailoring promotional artwork to fit any of our wide range of packaging solutions.

Our creative team will even help you to develop campaign creative, which we can apply to packaging as well as other forms of printed, digital and online media to create an integrated and targetted promotion.
Packaging Innovation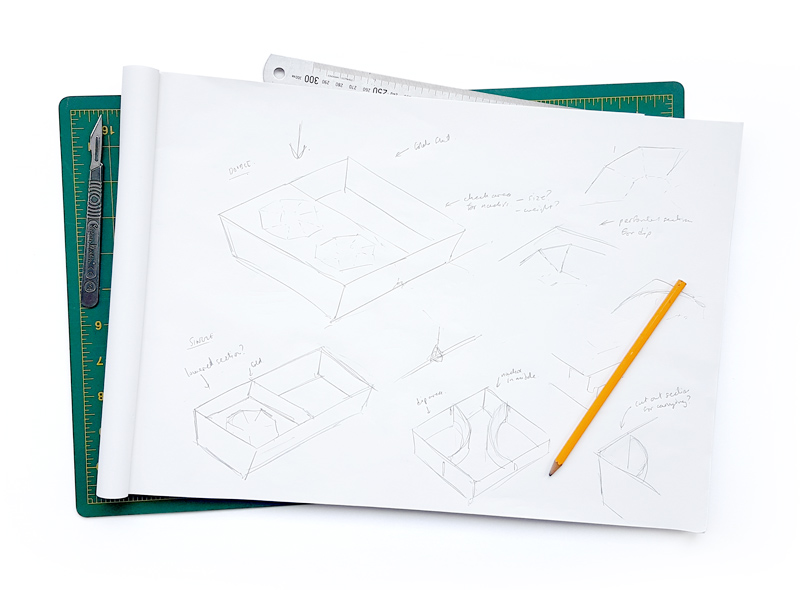 Saturn Print Services specialise in developing exciting solutions to your packaging problems; whether that's conceptualising a more creative way of carrying a product, modifying a design to make cost-savings or making a more sustainable solution, we can help.
As well as the many examples of our innovative packaging that have gone into production for our clients, we are also continually developing new ways of carrying and containing food and drink products.
We may well already have the solution you've been looking for as many of our designs are just waiting for the right opportunity to go into production.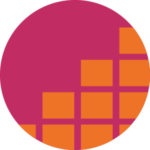 To cater for the varying needs of our clients, big and small, we offer our off-the-shelf packaging range from as little as one case. Our bespoke-branded and designed solutions have a minimum quantity of 10,000 units.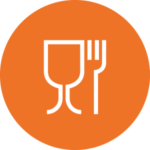 All of our packaging is food safe and is manufactured in a faciity that is BRC A++ rated. BRC Global Standards are a leading global safety and quality certification programme. facilitate standardization of quality, safety, operational criteria and manufacturers' fulfillment of legal obligations.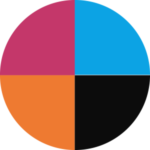 We offer full colour printing (CMYK) with up to two additional Pantone colours for accurate colour matching. We can also apply special finishes to packaging print to give a more premium finish, such as embossing, foil blocking, die-cutting window patching, UV coating and varnishing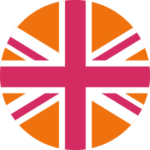 We're proud to be able to manufacture our packaging in the UK, supporting the British economy and jobs for people living in Britain. It also means we can offer quick turnarounds for our clients and our production process won't be directly effected by Brexit.
Under EU plans, plastic packaging across Europe will need to be either recyclable or reusable by 2030. We're already looking at alternatives.
Recyclable packaging
Plans by the EU mean that all plastic packaging across Europe will need to be either recyclable or reusable by 2030. While this step will have a positive impact on the environment it means the materials traditionally used in many types of packaging will need to be reconsidered.

We are already helping our clients to understand how the changes may effect their packaging ranges and are working with them to look at alternative materials and solutions that are more environmentally friendly.
Sustainability
The materials we use in our packaging are FSC Chain of Custody certified. This provides independently verified assurance that the wood used originates from responsibly managed forests, with the material tracked through every stage of the process from forest to end-user.

As part of our packaging innovation we try to look at ways of reducing the amount of material used in the production of our designs. By tailoring cutting formes so that they make most efficient use of the board size, we can also help to reduce waste in the production process.
We take sustainability seriously. Where possible, materials used in our packaging are FSC certified.
Distribution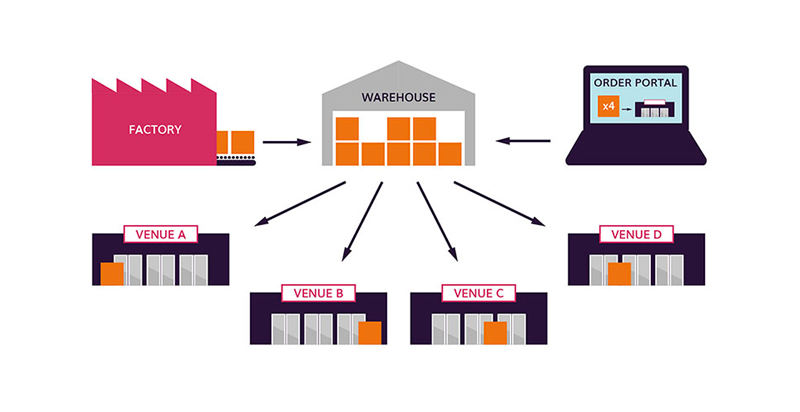 Once your packaging has been manufactured and printed, depending on the quantity and the number of outlets you have, you can also rely on Saturn Print Services to take care of distribution, storage and stock control.
On larger quantities we offer a secure and reliable storage facility based in the UK.
We operate a stock-linked online portal with a flexible ordering system, which allows individual outlets to order items as and when they need them.
In most cases, we can arrange express delivery within 24 hours, if required.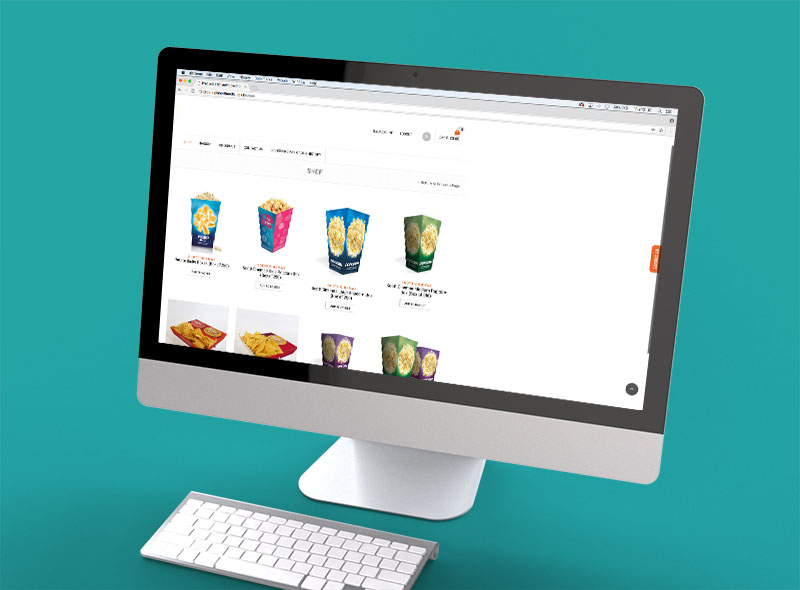 "The online ordering portal that SPS operate, is easy to use, reliable and saves us time and hassle."
Dan Harris, Operations Director
Scott Cinemas